Using Avodart - What Are The Side Effects?
What Is Avodart?
Avodart is a medication that is used for men for the reduction of an enlarged prostate gland. This drug, clinically called dutasteride, works to reduce the size of a benign prostatic hyperplasia, or BPH. This is intended for those patients who are not at risk for cancer of the prostate gland.
Precautions of Avodart
Patients who are prescribed this drug should speak with the doctor about several things. Discuss all of your allergies with the doctor, including reactions to any prior uses of medications to reduce the prostate gland. Avodart does not normally produce severe allergic reactions, but should the patient show signs of a reaction, they should go to the emergency room as soon as possible. The medication includes inactive ingredients to which the patient may be allergic.
It is suggested that patients using the drug Avodart should not donate blood during the period of taking it and for six months after the doctor has stopped the prescription.
Combinations of this drug with other medications may affect the way that it performs in the system. Herbal supplements such as saw palmetto can cause reactions with Avodart. These medications should be discussed with the doctor before starting, stopping or continuing with taking Avodart.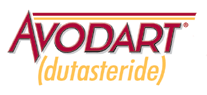 Side Effects
One of the most common complaints of Avodart is a decrease in sexual performance and ability. There can be a slight enlargement of the breasts, or tenderness and swelling of the breast area. If these symptoms persist, get worse, or cause a severe reaction, contact your doctor to find out what can be done to change and fix it.
Men should be tested fully for any other prognoses that may show up as benign prostatic hyperplasia. One of the more common diagnosis that appears with the same symptoms as BPH is prostate cancer, as well as urology problems. These renal issues can include stones, urethra blockage, and others. Make sure that the doctor fully tests for any possible urological issues before being administered Avodart. This will ensure that the medication is used properly, as well as used for the right reasons.
Women and children are very sensitive to this medication. Women who are pregnant or lactating should not handle this medication at all. It absorbs quickly into the skin and can have adverse affects on the fetus and breast milk.
A common problem with extensive use of Avodart is liver disease or obstructive uropathy. This condition refers to the presence of foreign material within the penal area, testicles, or other part of the male organs that cause problems when urinating. The symptoms for this can be pain in the area affected, burning or itching when urinating, and inability to urinate. If you find that you are having trouble urinating, contact your doctor immediately to prevent back up of bacteria into your system. Why Take Avodart?
If your doctor has prescribed Avodart for your enlarged prostate, it is because he or she has determined that the benefits highly outweigh the side effects. Be sure to understand all of the information before starting, stopping, or changing the dosage of this Avodart.
New Vitality®Your Number One Source for HealthSupplements and Skin Care Products!
New Vitality®100% Satisfaction GuaranteeGreat BBB Score
This article was written by Dr. Clarence A. Grasty
Want to acquire more information about your prostate gland?
Try this Google Ranking website at Laser Vaporization of Prostate
Don't miss my eBook about prostate surgery- "For Men Only"
Get the best[Google Ranking] at this site Current Health Articles
Also,visit Natural Treatment for Enlarged Prostate