Finding the Right Snoring Solution to Suit You
Snoring is a problem suffered by millions of people who can all benefit from a sleep apnea solution to help to alleviate the problem. Although generally affecting mostly men, women too are prey to sleep apnea, with as many as one out of every four experiencing this sleep disorder.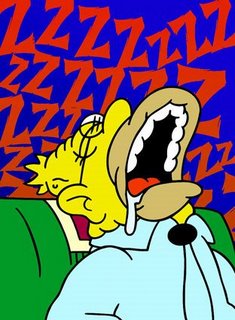 Sleep apnea is characterized by loud regular sounds, but the thing that makes it particularly dangerous is the fact that your breathing can become very shallow, or in many cases stops altogether for a few seconds. When breathing restarts, it usually does so preceded by one loud snore or a sort of choking sound. snoring It is not just the anti-social implications of sleep apnea that are so unwelcome; there are serious health considerations too. If you sleep with a partner, he/she will be only too aware of the problem; in fact more often than not it's your partner who will alert you to the fact that you have the disorder, for as it only occurs during sleep, you cannot discern it yourself. Your doctor cannot diagnose sleep apnea through a normal health check, as there are no overt symptoms or tell tale signs in your blood.
Socially, sleep apnea not only causes severe disruption to your partner's sleep pattern, but it also puts a huge strain on your relationship, possibly leading to a break up. Finding the right sleep apnea solution is therefore not only good for your own health, but it is also a blessing for your partner, who may then be able to enjoy uninterrupted sleep.
Sleep apnea is more than just snoring as we have already intimated. The interruptions it brings to your breathing pattern are a serious cause for concern. It's not the fact that you will asphyxiate yourself – (that is hardly likely to happen), but if it continues undiagnosed and untreated, it increases your risk of high blood pressure, heart attack, and the possibility of having a stroke.
There is no specific cause of sleep apnea although obesity is often linked with it. Men who are overweight, or women who are menopausal and experience increased tummy fat are particularly prone to this disorder. Once diagnosed, finding the bright sleep apnea solution can involve a little bit of trial and error, as there are many to choose from.
The most common sort of sleep apnea is obstructive sleep apnea, which, as the name suggests, is caused by an obstruction to your airways resulting in loud snoring and interrupted breathing. However there is another type of sleep apnea, which has nothing to do with blockages to your airways, but is a brain disorder whereby the right signals are not being sent to maintain regular breathing. This is called Central Sleep Apnea and can affect anyone of any age, gender, or weight. It is not normally accompanied by snoring and is a much more rare form of the condition.
The most preferable sleep apnea solution is a natural one, and therefore dieting and regular physical exercise should be your first port of call. If this doesn't work, (or if you're not obese in the first place), you can also investigate special throat exercises, fitted mouthpieces, breathing devices, and last, (because it is so invasive), surgery. There is some excellent information to be found on the web, so it's well worth your while to do some online research to find out as much as you can about your condition and the possible remedies.
What is your "best" sleeping remedy?
Do you have a great story about getting some zzzzzzzz....? Do you have a secret for getting to sleep? Do you have a cure for snoring? Share it!

Also, do you want to WIN a chance to have your story and URL posted on my website? It is easy to enter.
Just submit your story and your email address. Your email address will be used for your reply only and to thank you, if you WIN for the month.